Marshall University Students
For transportation to activities in the tri-state urban area, Marshall students may consider using the bus services operated by Tri-State Transit Authority (TTA).
The Huntington area is served by 9 daytime and 3 night time bus routes that provide transit to most locations that are popular with Marshall students. TTA-Ohio operates bus service to Proctorville, Chesapeake and Ironton. Limited service to Ashland, Kentucky is also available.
5 of TTA's bus routes provide direct service to and from the Marshall University Campus.
All TTA bus routes serve the TTA Center. The Center is located on 4th Avenue and 13th Street, just 2 blocks from the Old Main entrance to campus. There are TTA service representatives at the TTA Center who can help students with information about bus fares, routes and schedules.

Catch the Bus with Route Shout!
Taking the bus? Download the RouteShout app and know when the bus is arriving- so you can plan your trips to the mall, Pullman Square, or on any other popular bus routes Tri-State Transit Authority offer.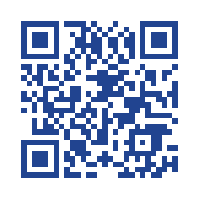 How does it work?
Download the RouteShout app by scanning the QR code with your phone or by visiting this link: Route Shout v2
Select Tri-State Transit Authority
Find your Stop
Get your arrival times
With RouteShout, you can now sneak
in a coffee or a few extra minutes of
studying before hopping on the bus.